We have Jackfruit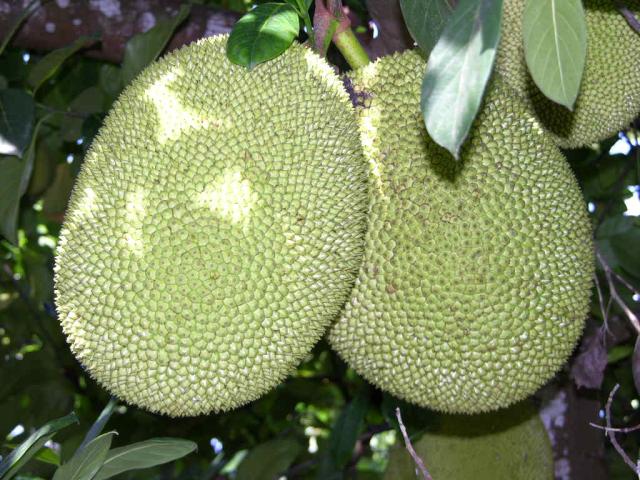 I know some of you have been waiting since last season ended. The wait is finally over. The jackfruit is back, and we have a beautiful fruit this year.
If you aren't familiar with jackfruit, this is a tropical treasure. It has a unique flavor somewhere between banana and pineapple mixed with other tropical notes of flavor. The spiny fruits are spectacular in size and can get upwards of 70 pounds.
For a really unique experience, come by Richard Lyons Nursery in Miami today and buy some jackfruit for a taste of this Asian treasure.