Brazilian Red Cloak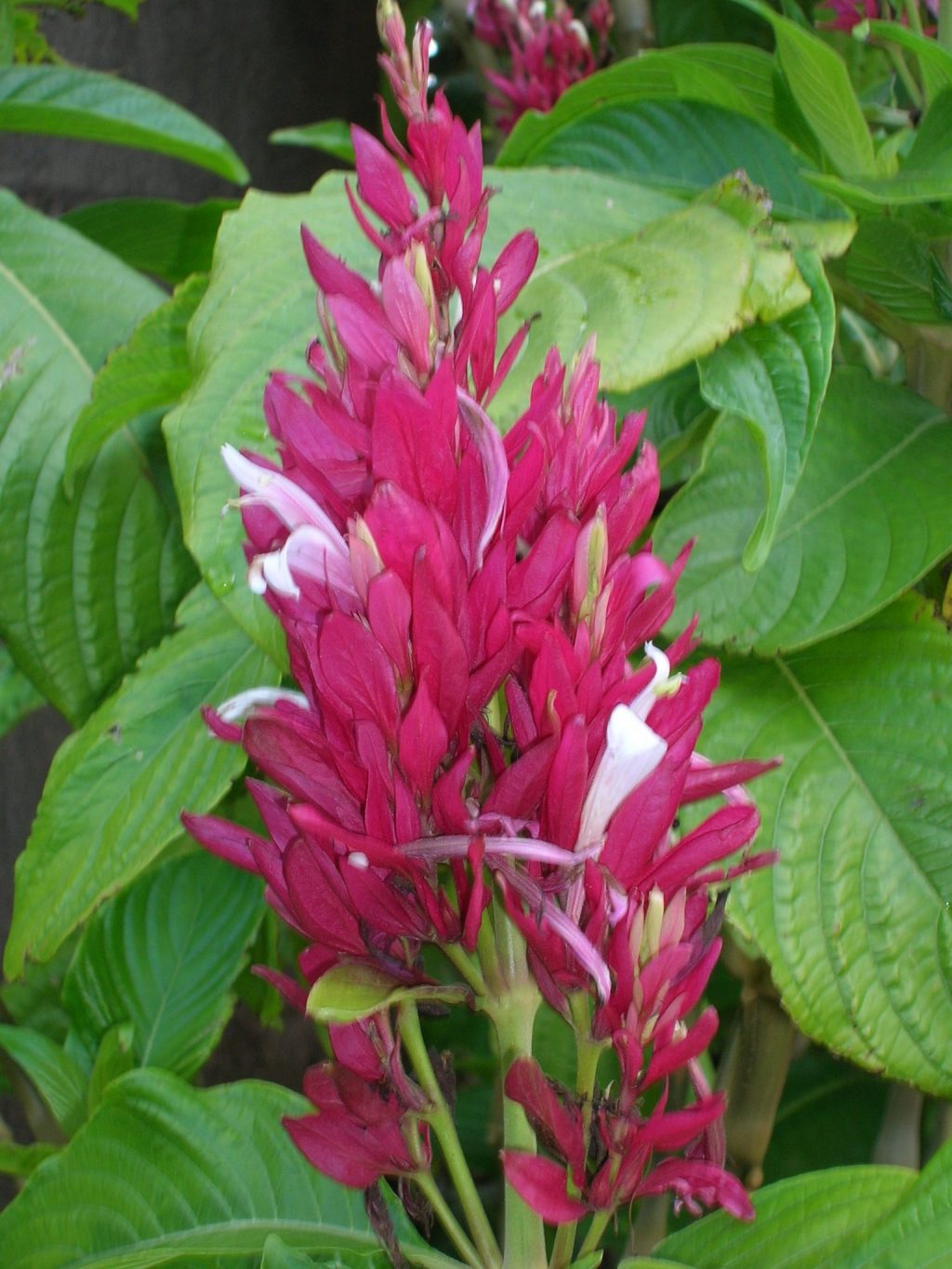 Brazilian Red Cloak (Megaskepasma erythrochlamys), a winter bloomer which can tolerate shady conditions, and attract hummingbirds to your landscape. What's not to like? A very tropical looking shrub with large green leaves, contrasting against the bright red bracts which house tubular white flowers. It can be planted as a single specimen shrub, or as a privacy screen along your property. When used as a privacy screen or hedge, it can be maintained at any height as it responds well to trimming. It definitely looks best if left in its natural growth form rather than trying to maintain it as a formal hedge.
Whatever your design, it will add nice color to the landscape.
Richard Lyons Nursery currently has this large shrub in stock.