Autograph or Pitch Apple Tree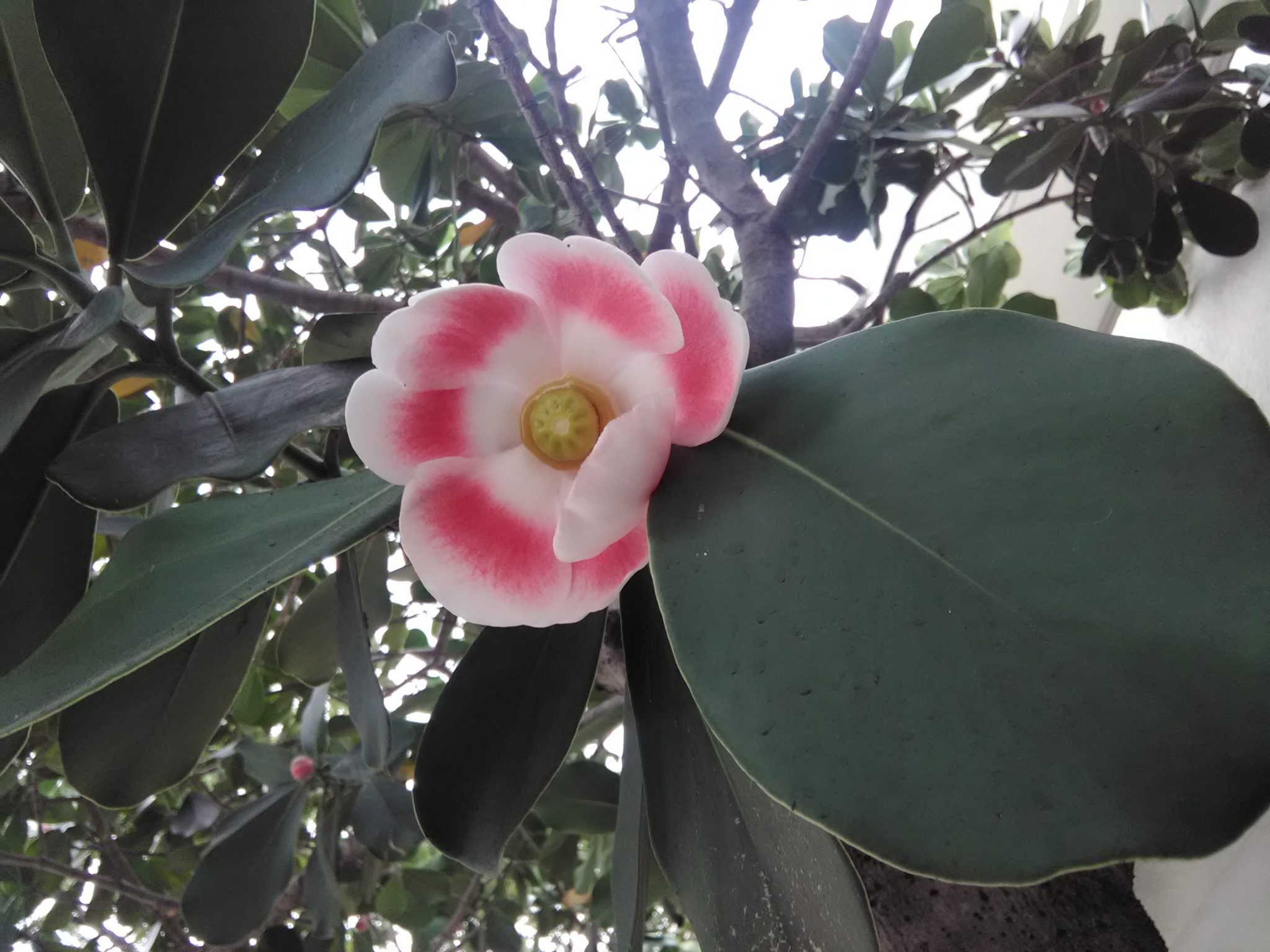 Clusia rosea in recent years has been mostly planted as a hedge plant to replace all of the Ficus benjamina hedges in South Florida that were decimated with white flies and thrips. However, as a stand-alone specimen tree in the landscape, as it naturally grows, it is far more spectacular. With its prop roots hanging down and eventually rooting in the ground, and its beautiful pink and white blooms, this is a very nice South Florida native for the landscape. As a side note, the common name Autograph Tree gets its name due to the fact you can carve your name on a leaf, and the leaf will persist for several years.
Richard Lyons Nursery currently has this tree in stock as a single trunk. The nursery does not sell it in small pots for hedges.