Butterfly Vine or Orchid Vine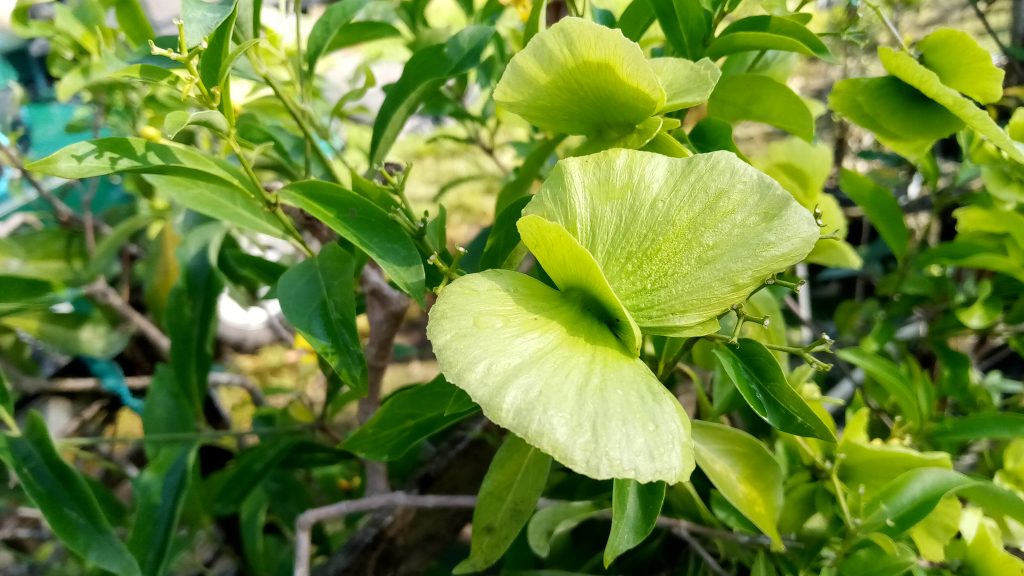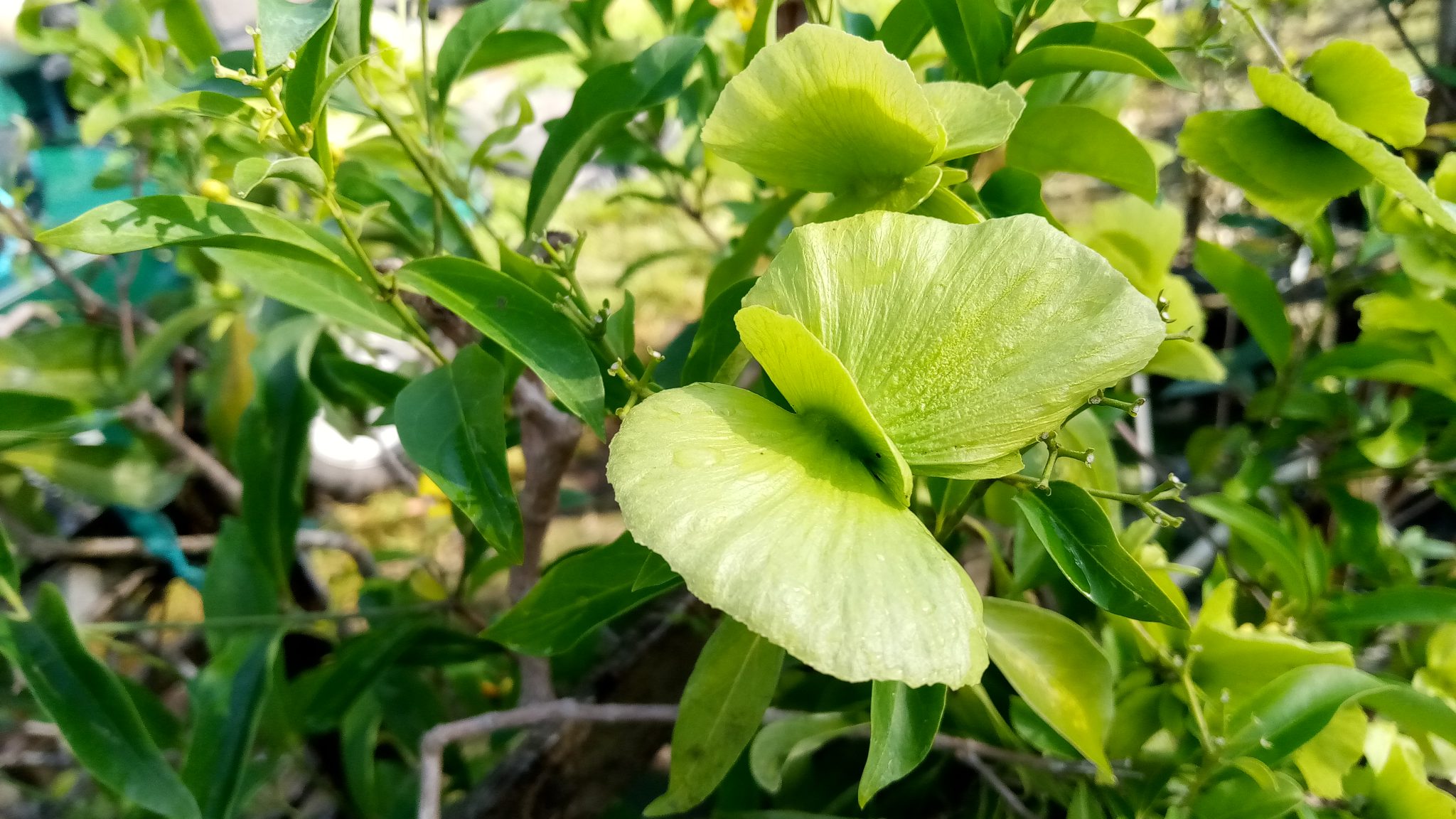 Stigmaphyllon littorale has two common names. One for the seed pods which resemble chartreuse colored butterflies before turning brown, and one for the flowers which resemble tiny orchids. The vine can reach 20′ on a fence or trellis. It blooms twice a year, spring and fall, in South Florida. Butterflies and bees are attracted to the clusters of bright yellow flowers.
Richard Lyons Nursery currently has this unique vine in stock.