Billbergia pyramidalis,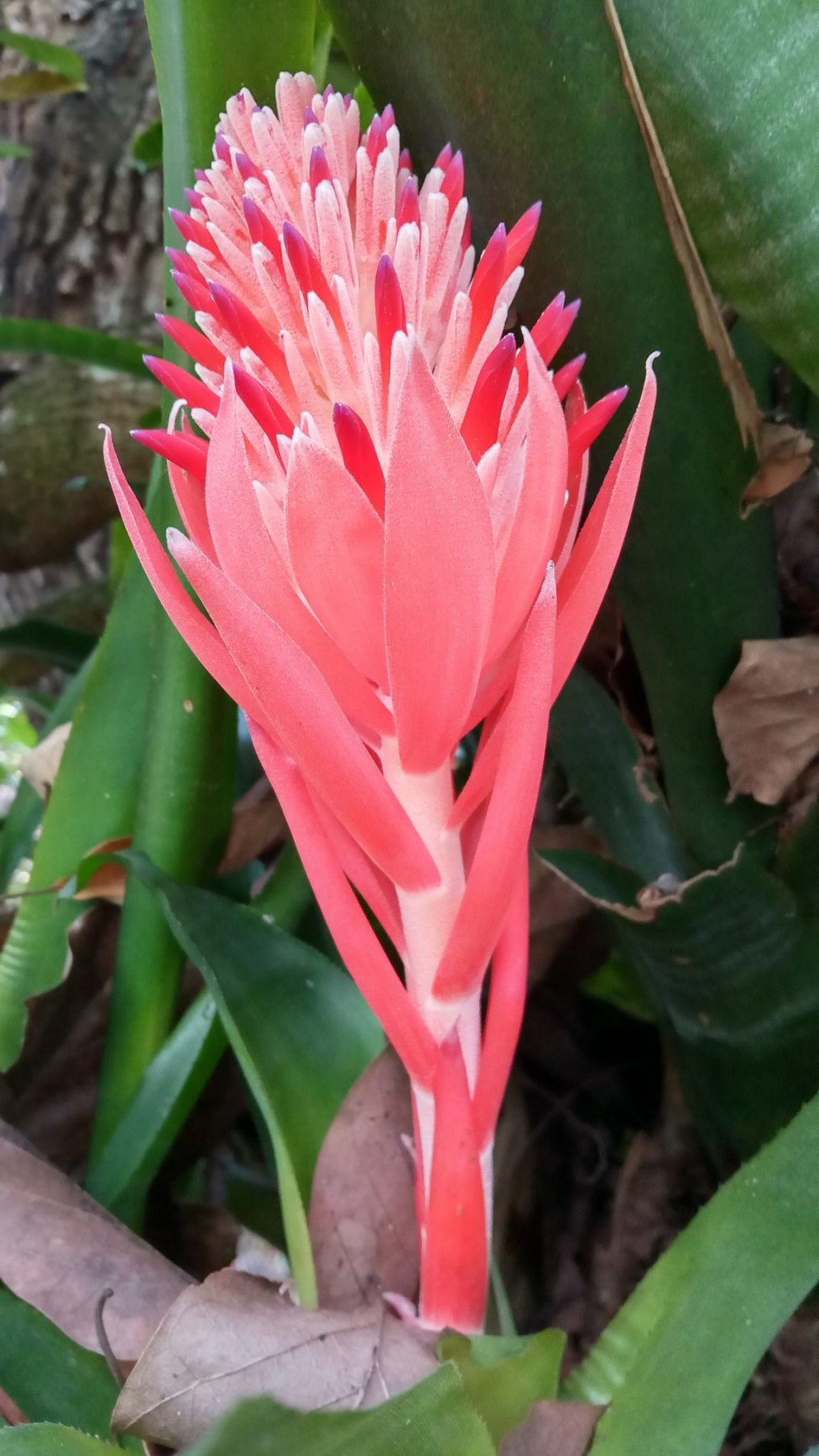 An easy bromeliad to grow is Billbergia pyramidalis, or The Flaming Torch Bromeliad. It is native to northern South America and the Caribbean. It can be grown along the ground as a border plant in the garden or attached to trees. It readily clumps in either growing condition. It grows best in partial shade and its flowers are spectacular vibrant reddish pink, resembling a torch as its common name implies. It is currently in bloom in South Florida.
Richard Lyons Nursery currently has this bromeliad in stock.