Double Crepe Jasmine or Pinwheel Jasmine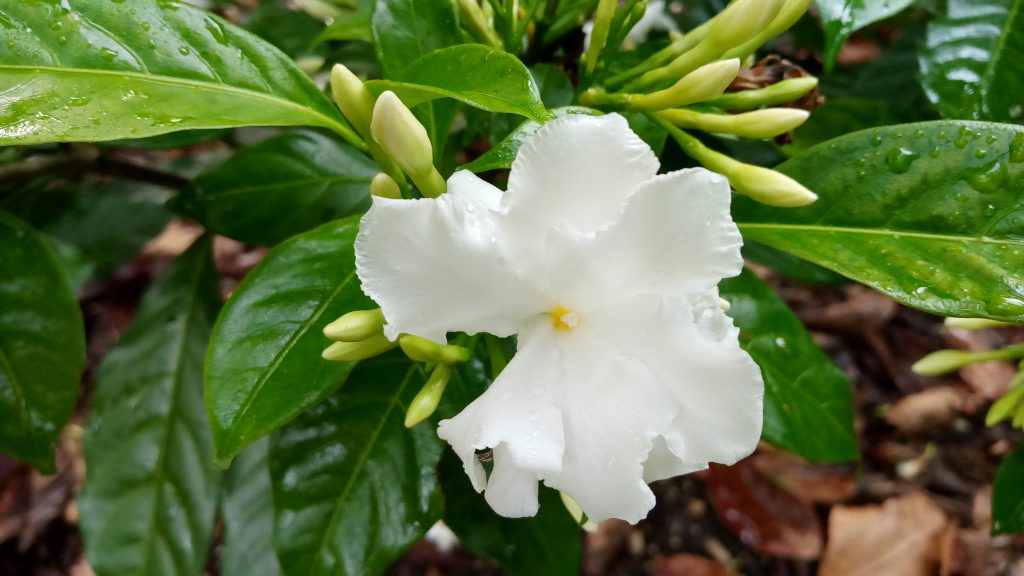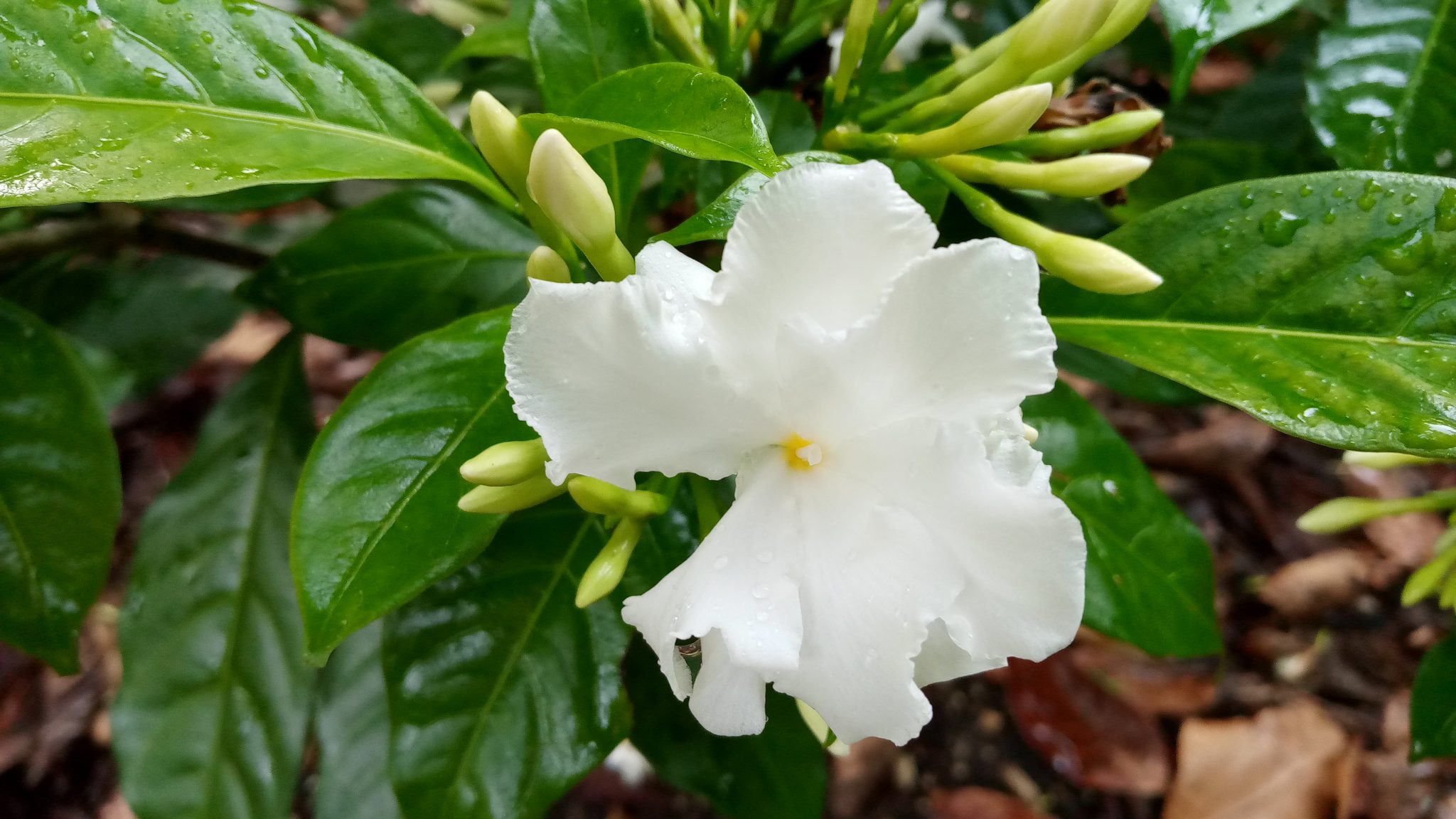 Tabernaemontana divaricata 'Flore Pleno', the cultivar 'Flore Pleno', refers to the double petals of its flowers. This large shrub or small tree is in the Apocynaceae Family, which Plumeria is a member of. Like Plumeria, Crepe Jasmine flowers are also extremely fragrant except only at night. Crepe Jasmine is native to Southeast Asia and China and can attain a height of 5-6′. The glossy dark green foliage resembles a Gardenia but is not related to Gardenias.
Richard Lyons Nursery currently has this plant in stock.