Sweet Almond (Aloysia virgata)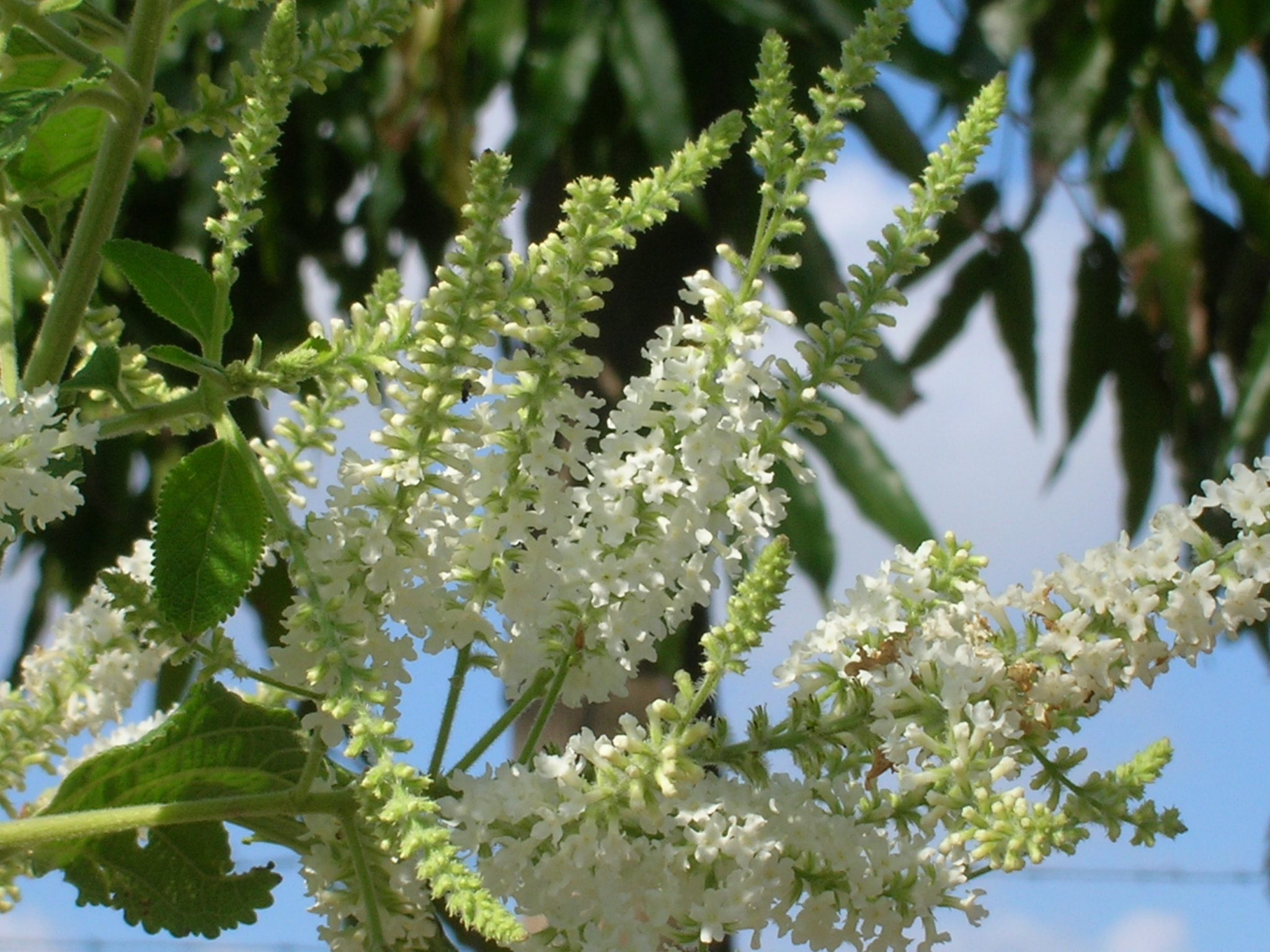 Plant lovers appreciate the vast array of fragrances encountered in tropical and subtropical species. One of the best of them introduced to our region is the Sweet Almond, Aloysia virgata. Its strong fragrance is optimally enjoyed at a distance from the plant, where breezes easily carry it. Native to fairly dry subtropical areas of Argentina, Sweet Almond can be grown in the ground all the way into Climate Zone 8, where it is treated as a perennial. But in southern Florida, it is an evergreen capable of reaching 15 ft. in height. It has an upright, informal habit with some horizontal branching, and is amenable to hard pruning for owners preferring to maintain it as a shorter shrub.
A. virgata blooms in flushes on and off most of the year with spikes of tiny white flowers. The leaves are dark green to gray-green and feel sandpapery to the touch. Happily, the plant is not very demanding. It tolerates average soils and, once established, is sufficiently drought-tolerant to perform well in a xeriscape.
Sweet Almond provides more than just an appealing fragrance, as it also attracts bees and butterflies. In particular, it is popular with the Atala Butterfly, Eumaeus atala, still in recovery from near-extinction. This multi-faceted plant is available at Richard Lyons' Nursery in 1-gal. and 3-gal. containers.