Tropical Bleeding Heart Vine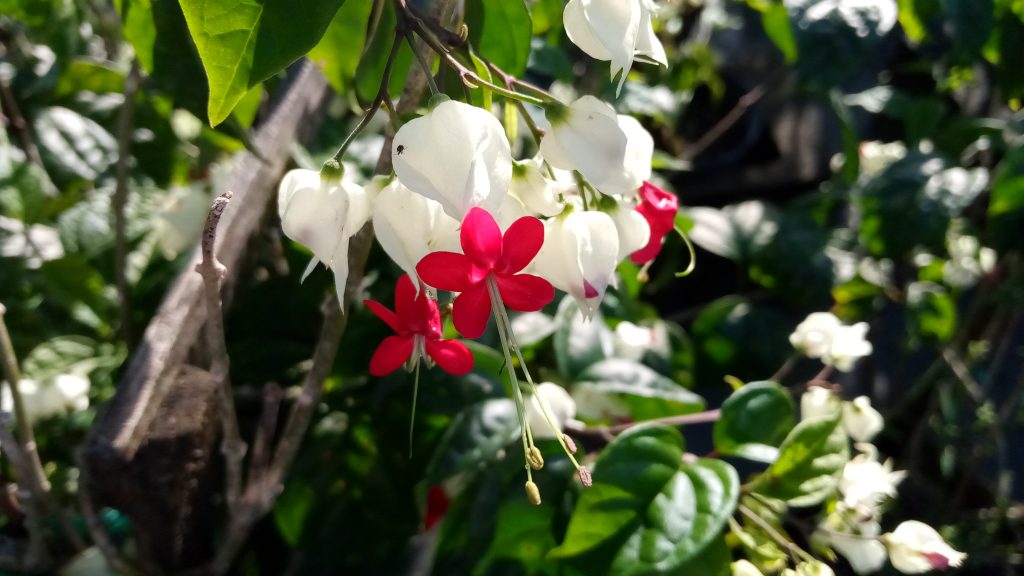 Tropical Bleeding Heart Vine, Clerodendrum thomsoniae, is native to tropical West Africa. This vine can attain a height of 13′ tall with very woody stems. While it is classified as a vine, it does resemble a small shrub. The bright red flowers emerge from a pure white five-lobed calyx in clusters of 8-20. There is also a red variety, delectum, where the calyx is red like the flowers and is usually referred to as the Red Bleeding Heart Vine.
Richard Lyons Nursery has both the red and white varieties in stock.